Thai Massage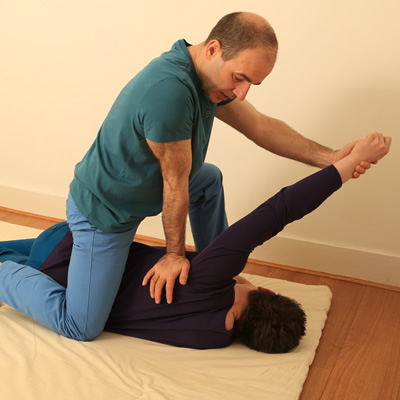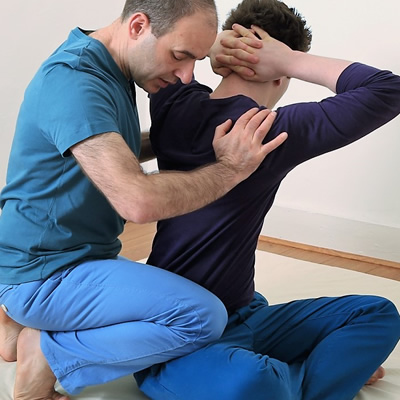 The origins of Thai massage are obscure but are believed to have been developed by an Indian Ayurvedic doctor; Jivaka Kumar Bhaccha, a close friend and physician to Buddha, more than 2,500 years ago.
It is a fully clothed treatment that is conducted on the floor and combines point pressure, gentle stretching and applied yoga all of which stimulate energy lines (Sen lines) to allow the body to heal and repair itself. I use my hands, thumbs, feet, knees and elbows and I do not use set routines preferring to let the form of the treatment develop during the session.
It can work every part of the body and it is suitable for all ages (I have had several clients over 90), shapes, sizes and fitness levels. This treatment improves flexibility, effectively treats muscular ailments, relieves tension and stress, stretches and tones muscles and greatly improves general health and the ability of body to heal itself.
I treat back, shoulder and neck problems on an almost daily basis as modern life can play havoc with these areas. I also regularly treat hip problems, knee pain and stiffness, hand and wrist problems, shoulder pain and restricted movement of all joints.
The range of ailments that can be effectively improved is seemingly endless and even things such as menstrual pains and constipation can be treated. Thai Massage can also be combined with Thai Foot Massage to create a longer treatment.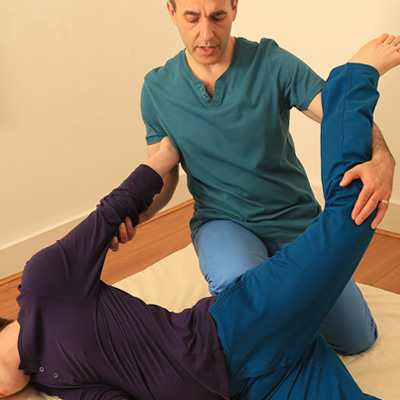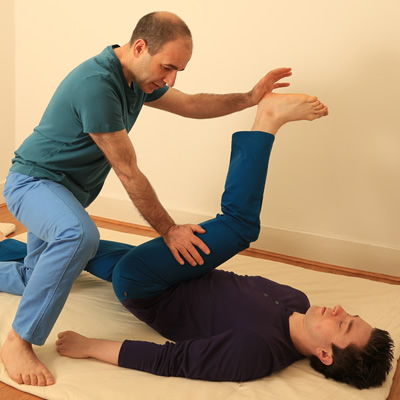 Thai Foot Massage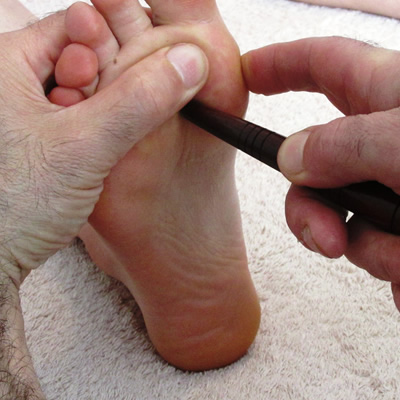 Thai Foot Massage involves deep but soothing massage and gentle stretching along with the use of a stick to stimulate the reflex points. An aromatic blend of plant oils and creams along with essential oils are applied to the feet and legs during the treatment to allow the massage to flow smoothly and sensitively as well as leaving the areas worked on feeling refreshed and nourished.
This wonderful treatment improves circulation, aids lymphatic drainage to reduce swelling, relieves stress, improves flexibility, is deeply relaxing and improves general health and well-being.
This is a very popular treatment as most people find having their feet worked an extremely relaxing and therapeutic experience. Thai Foot Massage can also be combined with Thai Massage to create a longer treatment.